Classes at Gathering Friends
 All classes require a sewing machine and basic sewing kit.  
   
 Please call store to register 320-365-4670
Payment is required to hold your spot in class.
Some of classes require precutting, come in to get your fabric ahead of time.
Beginning Machine Quilting , Tuesday, June 12 9:30-11:30 am
This class will start you on the right path for machine quilting! You'll need a freehand embroidery or darning foot.                                                    
Class fee: $35.00, includes all supplies
Open Sew Day                            Friday, June 15th, 9:30-4:30 pm
Our classroom is set up and ready for sewing.  You're on your own for lunch at one of our local restaurants.  Call to reserve your spot soon!
Class fee:   $5.00
Color Me Happy                                    Wed., June 20th, 10-11:30 am
This lecture class will help you learn how to pick out your quilt colors with confidence.
Class fee:   $5.00
KIDS****KIDS****KIDS
Rotary Cutting 101
Another step in learning how to quilt is using a rotary cutter. This class is offered on a one to one basis and can be scheduled privately. Call the store for more details.                                                                      
Class fee: $20.00
 Events / Retreats
---
QUILTERS UNITE FOR FUN & FRIENDSHIP
Learn, laugh and have a great time at Gathering Friends classes and trips.  Visit our site often for the latest events, classes, Shop Hops, trips and other events
---
Gathering Friends Fall Retreat
Green Lake Bible Camp
Sign up for Fall Retreat is Friday, June 1st, 2018 at 9AM. In store sign ups from 9-10.  Phone sign ups will start at 10 if there are any remaining spots! Mark your calendar to be here to sign up, spots go fast!!
Fall Quilt Retreat at Green Lake Bible Camp is November 11th-14th/15th, 2018.  Four days and three nights, meals included…or stay one extra day and leave on Thursday, November 15th. (we will need a minimum of 10 quilters to stay one day longer)  By popular demand, we're offering a 5 day for those who want to stay longer. 
Laughs & giggles……FREE!! 
 Call the store for details -320-365-4670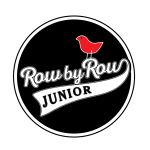 Minnesota Sew Musical Row by Row Experience-2018 
Beginning June 21, 2018, visit any of the participating shops and receive a free pattern for a row in a quilt. Combine your rows in any way to create a unique quilt that represents the fun you had traveling to the stores. Travel with friends, discover new quilt shops and have fun collecting rows!
Row by Row Junior – just for kids! Introduce a child to the fun of sewing and quilting. Row by Row Junior patterns are designed and written just for them. It's designed for kids ages 6 to 14. They travel along with an adult. They collect free row patterns designed just for them to make and they learn to sew at home with family help and support from www.rowbyrowexperience.com.
Row by Row Junior follows the same rules and time schedule as adult Row by Row Experience, June 21 through September 4. Kids need to be in the shop to get the free pattern handout, but anyone can buy a kit. Grandmothers and travelling family can bring them home as gifts or souvenirs.
Row by Row Junior designed the five different row patterns so you can be sure they are kid-friendly. Make it an adventure traveling to collect all five and seeing how different shops make up their row.
We'll be awarding "I Made This!" ribbons to the first five kids who return with something made using a Row by Row Junior pattern. Any sewing effort will be celebrated, not just quilting. Find Row by Row Junior's free online activities, kids' journal pages, support for learning to sew at home, and more at www.rowbyrowexperience.com this summer.
"We want our kids to learn how to sew and carry on this craft that's so dear to us," explains Janet Lutz, Row by Row's founder. "Travelling to new places, collecting something just for them, visiting Grandma, summer vacation…this is all part of the wonder and excitement of Row by Row Experience. Please join us."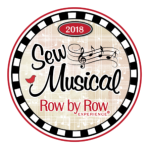 Enjoy hopping and shopping through the finest Quilt Shops in Minnesota. Pick up a free pattern for a row.
Have fun traveling, shopping and collecting all the different patterns. Have more fun making the rows and designing your own original quilt. Visit other participating areas outside of Minnesota and add those rows to your quilt, too!
It's the easiest shop hop ever! Just visit any of the participating quilt shops throughout the summer. Each shop is giving away a pattern for one row in a row quilt. Pick up as many as you can, then mix and match your rows to create a fun and unique quilt. No passports and no fees!  It's a freebie!
 Be the first person to bring a finished (quilted, bound, labeled) quilt using at least 8 different rows in to a participating quilt shop and receive a bundle of 25 beautiful fat quarters. Include the shop's row in your quilt and receive a bonus prize! Limit one prize per quilter or quilt.
---
---